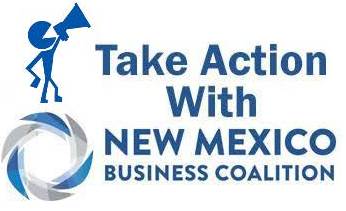 Tell Bernalillo County Commissioners to vote 'NO' on Mandatory Sick Leave! 
After previous sick leave ordinances failed to pass in Albuquerque, the Bernalillo County Commission is getting ready to take action on yet another Sick Leave Ordinance – AGAINST what the voters have said. 
The proposed MANDATE ON SMALL BUSINESSES, with one or more employees, will require 56 hours of paid sick leave per year for every employee and it can be carried over to the next year, if not used.  That includes full-time, part-time, temporary, and seasonal employees. In addition to the other government mandates being passed (wage increases and others), this will hurt, if not kill, many small job providers. 
This is the time to act – fill in your info and send a message to Bernalillo County Commissioners now! 
Tell our elected officials "no more." Stop passing government mandates that hurt businesses and kill job opportunities!
Your message will be sent to Bernalillo County Commissioners who will vote soon on a mandatory Sick Leave Ordinance.
Subject Line: Stop the government mandates; Vote NO on Sick Leave Ordinance.